Our Team
Leading change in talent acquisition & retention
Meet our leadership team—a dynamic group who brings a wealth of experience as industry experts, creative problem solvers, and forward-thinking innovators. They play a pivotal role in fostering the growth and success of our company and clients across the globe. Get acquainted with the remarkable leaders of LevelUP and how they elevate the world of work.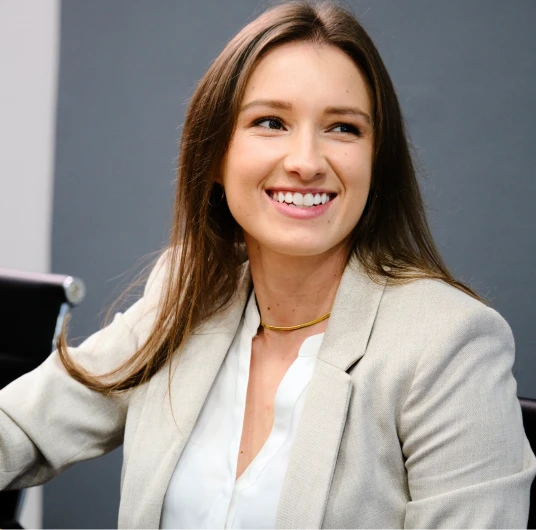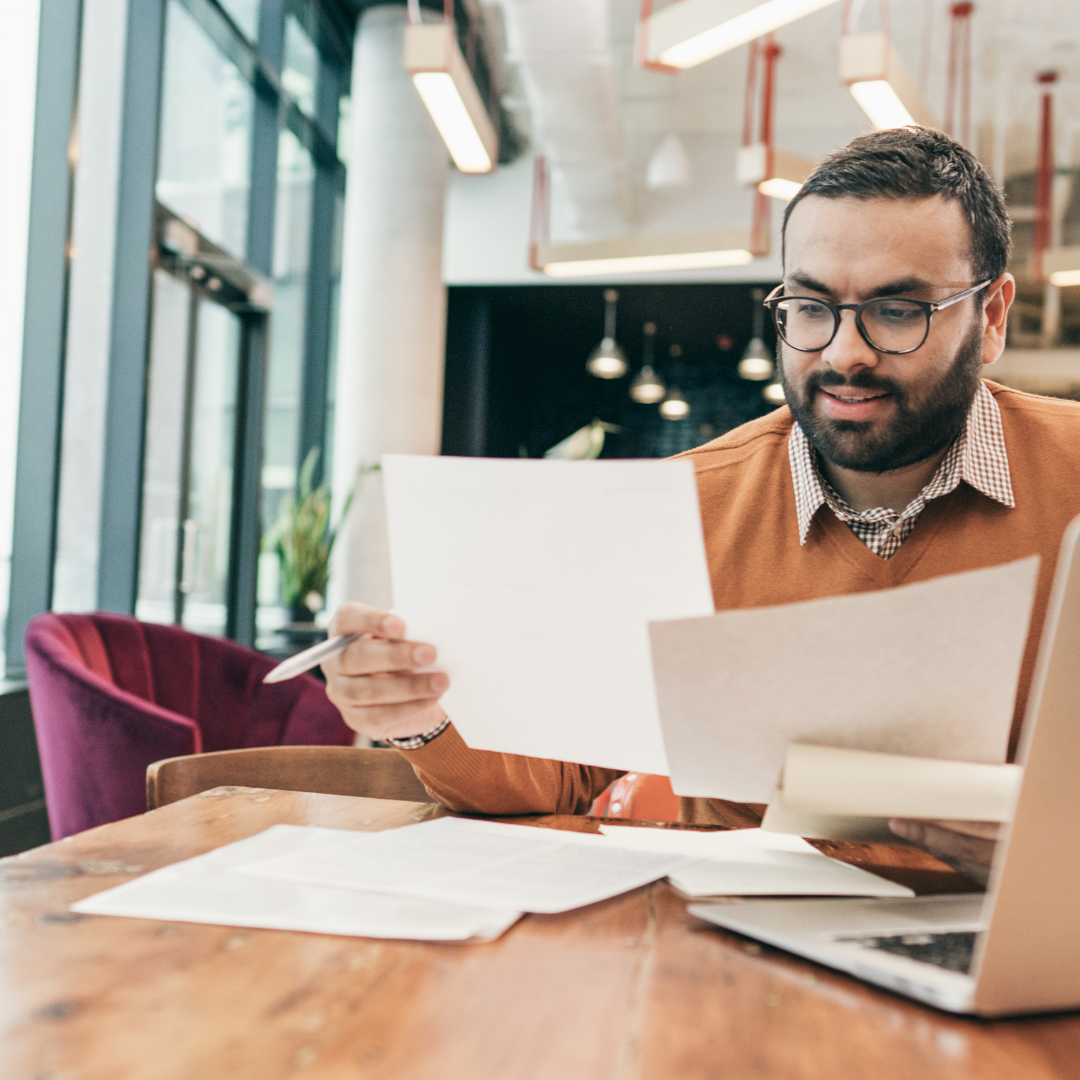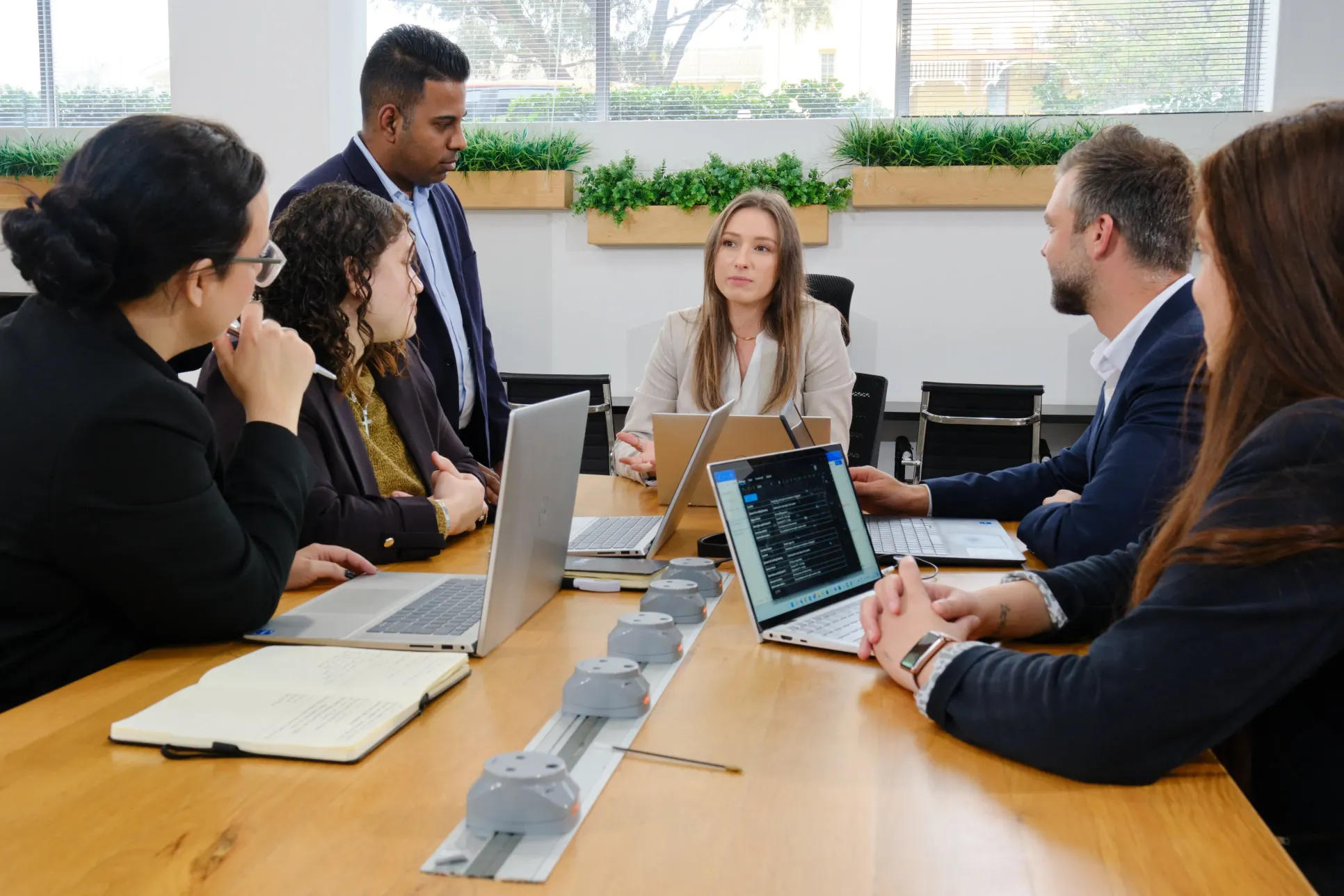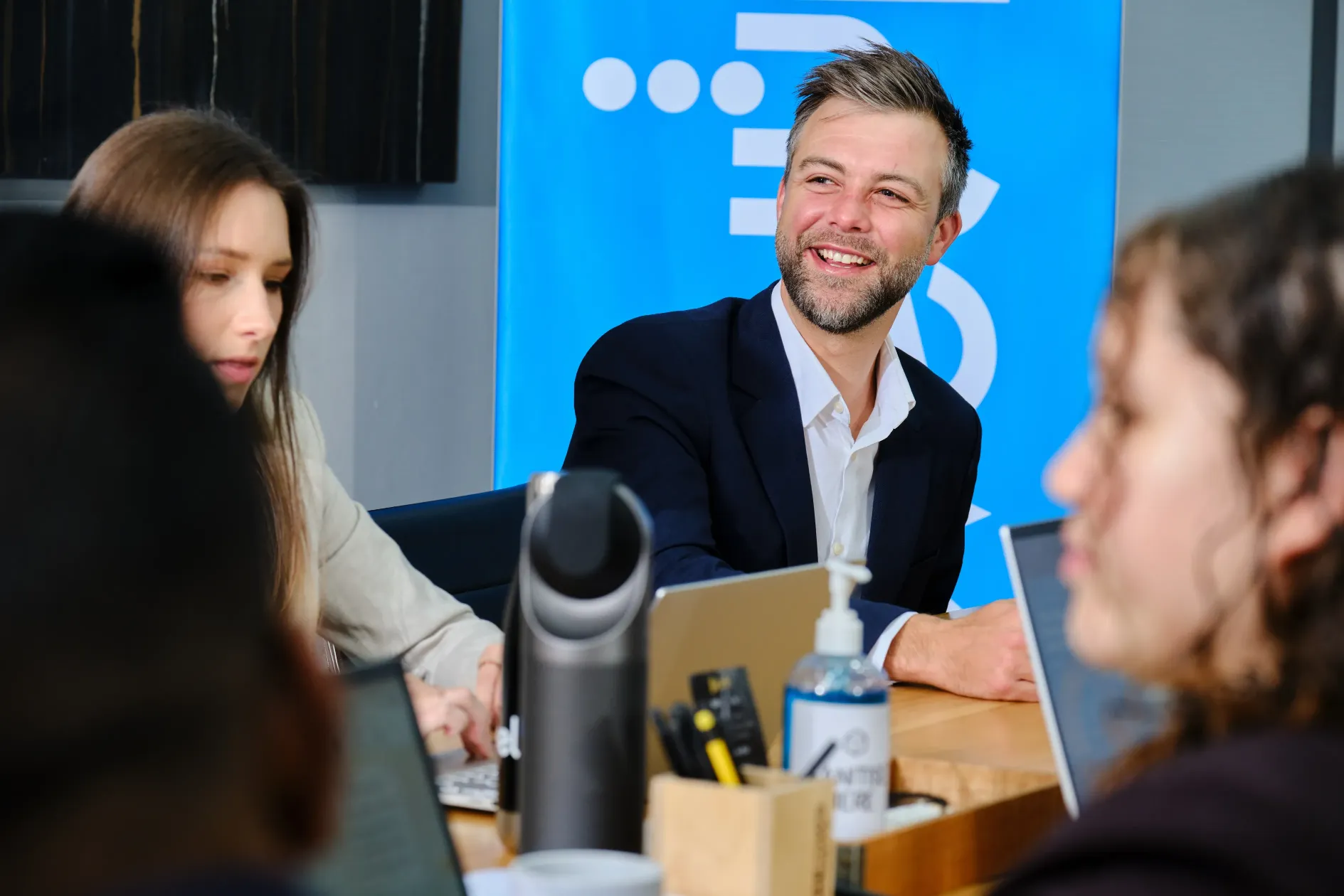 Curtis Grajeda

Founder & Chief Executive Officer

Curtis is an accomplished executive with over two decades of experience in the talent and human resources industry. In 2012, he founded LevelUP with a visionary purpose of bridging the gap between exceptional organisations and talented individuals. His mission has been to redefine recruitment practices by providing innovative, tailor-made talent solutions that foster workplace diversity.

Under Curtis' leadership, LevelUP has garnered widespread acclaim as an award-winning organisation renowned for its unparalleled solutions, client-centric service, and vibrant corporate culture. Through his strategic direction, the company has expanded from its humble beginnings in New York to a global enterprise with dedicated teams operating across the Americas, EMEA, and APAC regions.

Curtis has demonstrated a strong commitment to cultivating talent and leadership within LevelUP and its clients' organisations, spearheading the development of numerous impactful mentorship programs that facilitate skills growth.

Curtis is a member of RPOA and Forbes Human Resource Council where he is a frequent contributor on topics related to elevating the workplace and improving talent.

John Fitzgerald

President & Chief People Officer

John is an executive well known for reshaping human capital. As the former Chief Human Resource Officer at a multinational investment bank, he revolutionised talent management by seamlessly integrating diversity, culture, conduct, and risk management with core business objectives, setting new industry benchmarks.

At LevelUP, John leverages his expertise to architect an unparalleled talent acquisition and management technology stack. With a focus on efficiency, quality enhancement, and promoting diversity, equity, and inclusion (DE&I) best practices, he curates cutting-edge tools that empower organisations to achieve optimal results. His strategic vision positions LevelUP as a trailblazer, driving transformative advancements in the HR landscape through innovative technology integration.

John's exceptional qualifications are strengthened by his educational background, including a master's degree from NYU's Management of Information Systems program and a finance degree from Salisbury University. These credentials enable him to leverage technology-business intersections and financial acumen in strategic decision-making.

John resides with his family in Long Island, New York, and spends his summers enjoying boating the waters of New York and New Jersey.

Amie Hibbins

Chief Operating Officer

Amie is an accomplished thought leader known for her expertise in talent acquisition strategies and optimisation. With a successful background in agency recruitment and outstanding interpersonal skills, she has emerged as a true industry expert, cultivating a diverse network across multiple sectors. Since joining LevelUP in 2014, Amie has played a pivotal role in the organisation's evolution and growth, optimising operations, implementing standardised client delivery processes, and enhancing our overall capabilities and services.

Amie's strategic insights and innovative approaches have propelled the organisation's performance to new heights, establishing LevelUP as a trusted industry leader. As the leader of LevelUP's financial services vertical, she consistently surpasses client expectations and industry standards, delivering exceptional results for the company's largest accounts.

Amie is an active member of Chief, a private network designed for the most powerful women in executive leadership to strengthen their leadership, magnify their influence, and pave the way to bring others with them. She holds a bachelor's degree from The University of Reading.

Jinefer Pappas

Senior Vice President, Total Talent Management

Jinefer is an experienced recruitment strategist and workforce management expert with over 25 years of industry experience and has successfully launched numerous workforce solutions worldwide. She is a certified Project Management Professional (PMP) with the Project Management Institution (PMI).

Her knowledge and contributions to various projects during her career have been recognised with numerous awards, including Vendor of the Year, Service Excellence, and Delivery Excellence.

As a leader in our RPO and MSP solution growth, Jinefer is dedicated to developing efficient implementation processes and ensuring smooth operations for our clients. She is also responsible for driving the adoption of key technologies that keep our systems at the forefront of the industry. With her expertise, all procedures are compliant, and clients can expect a seamless onboarding experience throughout our partnership. In addition to her professional accomplishments, Jinefer is deeply passionate about mentorship, training, and development. She actively creates programs that foster growth among her colleagues and eagerly shares her expertise to empower others.

Jinefer is based in Michigan, where she and her family find joy in camping. Their shared love for travel has taken them to almost every corner of the country

Ashley Smith

Senior Vice President, Marketing

Ashley Smith steers the marketing and communication efforts for LevelUP HCS and its portfolio of brands. With a successful career in building highly effective teams and supporting organisations during critical times of growth, Ashley has a proven track record of developing and executing successful marketing strategies to drive brand awareness and exceed company goals. Leveraging her diverse industry experience and strong understanding of consumer behaviour and market trends, Ashley excels in crafting compelling employer branding initiatives, employer value proposition development, and executing recruitment marketing strategies.

Ashley lives in Richmond, VA where she and her husband are outdoor enthusiasts. As a member of the American Marketing Association, she remains at the forefront of industry trends and practices, consistently enriching her knowledge base. She also sits on the Advisory Board of Soldiers to Sidelines, a non-profit organisation dedicated to providing training and opportunities for military members to become athletic coaches, so they connect, engage and motivate athletes.

Dawn Whitney

Senior Vice President, Healthcare Technology Practice

Dawn is the leader of the Health IT division at LevelUP HCS, where she develops sustainable talent programs using best practices, innovative technology, and strong relationships. With over 27 years of experience in healthcare recruitment, Dawn personally assists high-level executives with their staffing needs, strategic planning, and finding new opportunities.

Dawn's successful sales and leadership career has earned her 16 prestigious awards, including recognition in Executive Leadership, Sales & Recruitment Performance, Client Excellence, Player/Coach, and Women in Leadership.

In addition to her professional achievements, Dawn hosts a top-rated podcast on Apple that focuses on mental health, addiction recovery, and support for the LGBTQ+ community. She is passionate about equality and inclusion, particularly for at-risk youth in the LGBTQ+ community. Her business focus is promoting the benefits of mindfulness practices among employees to create a balanced and healthy work environment, leading to higher employee retention rates and overall well-being. Dawn is also actively involved in charity work, supporting causes related to homelessness, recovery, domestic violence, and human/sex trafficking.

Eric Giordano

Vice President, Global Head of Technology Practice

Eric Giordano oversees LevelUP's technology practice, serving as the executive sponsor for many of LevelUP's most dynamic accounts. With over a decade of expertise in talent acquisition and consulting, he has established successful collaborations with startups and publicly traded technology companies across a diverse range of specialities.

Eric's professional experience spans AI, SaaS, PaaS, e-commerce, financial services, hospitality, non-profit sectors, and fintech.
Since joining LevelUP in 2014, Eric has been at the forefront of technology sector recruitment, leading the training of staff on industry best practices, driving operational efficiency, standardising client delivery, and fostering overall growth in team capabilities and services. With his hands-on recruitment experience, he confidently ensures the success of our delivery teams.

Eric is a collaborative leader, consistently surpassing client hiring targets in challenging market conditions and limited talent pools. Beyond his recruitment leadership, he provides guidance to boards, C-level executives, and investors on acquiring diverse, mindful, and forward-thinking talent to thrive in today's ever-evolving business landscape.

Diana Hinojosa

Vice President, Clinical Healthcare Practice

Diana Hinojosa leads LevelUP's Healthcare Clinical Division with unwavering dedication and client commitment. In her role, she oversees a growing team responsible for delivering Recruitment Process Outsourcing (RPO) and Contingent Workforce solutions for LevelUP's healthcare portfolio.

Since spearheading LevelUP's Healthcare Recruitment Division in 2018, Diana has garnered recognition as a creative recruiter and strategic leader with profound industry expertise in clinical healthcare. Her innate ability to establish meaningful connections with executive stakeholders, hiring managers, and candidates has facilitated the development of enduring relationships within the industry. Her influence extends to the significant enhancement of recruitment strategies, positively impacting our clients' success.

Diana is a thought leader driven by her passion for empowering individuals to unlock their inner potential. In line with this vision, she has created the LevelUP Yourself Workshops, a transformative series of personal development workshops. These workshops focus on fostering confidence, nurturing a growth mindset, and cultivating healthier habits. Diana conducts multiple workshops annually, empowering her team, our organisation, and our valued clients to achieve profound success in their personal growth and mindset.

Daniel Cha

Vice President, Sales and Solutions

Daniel Cha is a seasoned business development and client engagement executive, harnessing an impressive 21-year track record of strategic account leadership within the technology, media, and communications industry.

Since joining LevelUP in 2018, Daniel has successfully designed solutions and managed unprecedented, complex client engagements, including the implementation of the sourcing and recruitment program for New York State's Contact Tracing Program during the COVID-19 Pandemic, overseeing the hiring of over 10,000 positions in 11 months. Additionally, Daniel led the account strategy and delivery of the largest team of campaign staffers in presidential campaign history. His attention to detail, commitment to providing white-glove service and consultative partnerships have earned him high praise and contributed to numerous awards and accolades received by LevelUP.

Daniel is an alumnus of the University of Albany, where he earned his bachelor's degree in economics. A life-long New Yorker and passionate "foodie", Daniel is LevelUP's go-to restaurant guide.

Veronica Ferreira

Regional Recruitment Director, South Africa

Veronica is an accomplished operations leader with an extensive background in the recruitment industry. With an impressive 20-year tenure, she has played a pivotal role in LevelUP's global expansion, spearheading operations in South Africa as the head of the Cape Town division.


Prior to joining LevelUP, Veronica held a prominent position as the global systems and operations manager at a global recruitment organisation, specialising in technology and energy talent solutions. Her nine-year tenure at the organisation showcased her expertise in driving operational excellence and overseeing complex systems to deliver exceptional client experiences. In her most recent role as Talent Director, she successfully managed key markets including DACH, US, and the Middle East, solidifying her reputation as a trusted leader in the industry.


Outside of work, Veronica is a mom of two and prioritises staying fit and healthy through CrossFit and cycling. She is passionate about adventure and travel, having visited close to 80 countries. She considers her greatest achievements to be hiking to the top of Kilimanjaro and to Everest Base Camp. In her spare time, you will find her wine tasting in Cape Town.

Grant Jessup

VP Sales and Solutions, EMEA

Grant Jessup holds the position of Vice President of Sales and Solutions for Europe, the Middle East, and Africa (EMEA) at LevelUP. With an extensive background of over 15 years in the staffing and recruitment industry, Grant is entrusted with the responsibility of fostering LevelUP's global partnerships and facilitating EMEA clients in accessing our exceptional total talent solutions.

Grant has a track record of successfully partnering with mid-market and enterprise clients, delivering exceptional talent solutions. Notably, Grant designed an innovative application process as part of a new talent solution for a client facing challenges in hiring across the UK. This accomplishment was recognised with an award for its ingenuity and outstanding candidate experience.

In addition to his professional achievements, Grant is devoted to mentorship. He offers his time to mentor those interested in building careers in recruitment or sales. He also extends his support to early-stage businesses that promote better employment outcomes for marginalised or underrepresented communities. For nearly seven years, Grant has served on the boards of educational and charitable organisations. He is passionate about assisting lesser-known charities that focus on empowering individuals and fostering positive outcomes for everyone in society.

Mike Johnson

VP Sales and Solutions

Michael is an accomplished sales executive and solutions architect with nearly two decades of experience in the field. His expertise lies in strategic selling and solution design, specifically in the realm of complex talent acquisition strategies. With his consultative approach, Michael empowers clients to identify gaps within their talent acquisition strategies and provides strategic recommendations for both short-term and long-term success.

Before joining LevelUP, Michael served as the Talent Advisory VP at one of the largest global outsourcing and consulting enterprises. There he specialised in Integrated Workforce Solutions and Employee Value Proposition (EVP). Throughout his career, he has held various roles in strategic solutions and client management, further honing his expertise in delivering exceptional results.

Residing in Auburn, MI, Mike and his family love the outdoors. Mike is also dedicated to shaping young minds and fostering teamwork through coaching travel soccer in the fall/spring and travel futsal in the winter.

Simmy Lam

Regional Recruitment Director, Europe and APAC

Simmy is a highly skilled Regional Director of Recruitment with over 13 years of expertise in talent acquisition strategy and delivery, specifically within the financial services sector. Her extensive experience has allowed her to develop a thorough understanding of the industry and establish a wide-ranging professional network.

In her current role as LevelUP's EMEA Recruitment Director, Simmy plays a pivotal role in enabling each client to unlock their full potential. She achieves this by optimising account performance and implementing tailored strategies that effectively reduce time-to-fill across searches. Simmy's in-depth knowledge of the financial services sector stems from her prior positions at organisations such as Nomura and Macquarie Group in London, where she focused on recruiting for front office and investment banking roles.

Simmy's exceptional track record and deep industry insights make her a valuable asset to LevelUP and its clients in Europe, as well as across the Asia-Pacific (APAC) region. Her dedication to delivering personalised recruitment solutions and her ability to leverage her vast network ensure that LevelUP consistently provides exceptional talent acquisition services.
Want to talk to our team?
Fill in the form and a member of our team will be in touch,