DE&I
Championing Diversity, Equity & Inclusion
We're talent solution specialists who share the same belief as you – diversity matters. Embracing Diversity, Equity & Inclusion (DE&I) isn't just a noble aspiration: it's the key to forging a workforce of unparalleled excellence. While keeping DE&I at the forefront of your workforce strategy may pose challenges, research has unequivocally demonstrated that HR departments that excel in DE&I are more likely to achieve outstanding results in recruiting and retention.
Together, let's unlock the true potential of your organization by championing DE&I as the cornerstone of your success.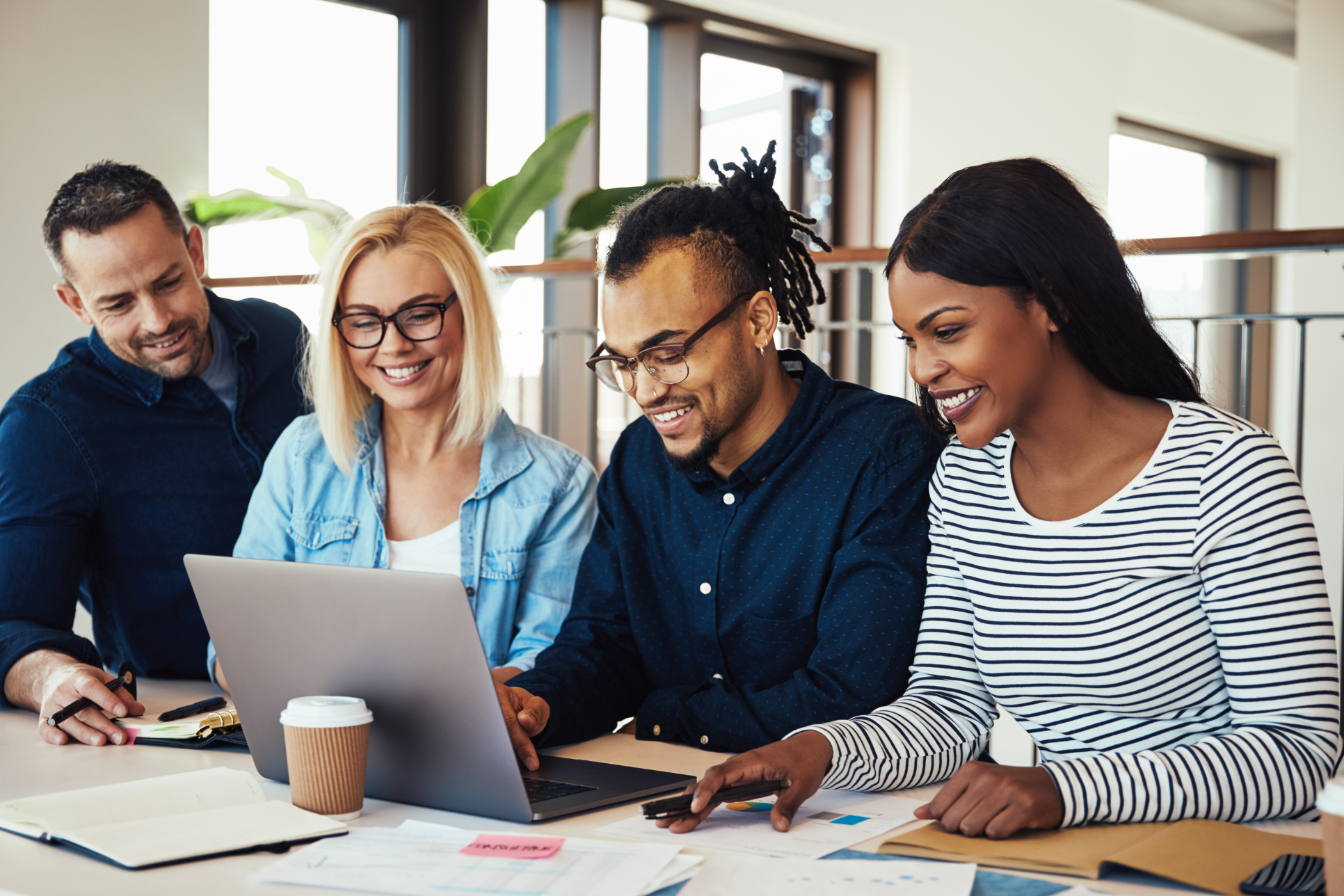 Explore our DE&I Knowledge Center
Looking for insights and advice on diversity, inclusion, and equality? Browse the Knowledge Center for guides written by our DE&I experts.
Find out more
FAQs About Diversity, Equity & Inclusion
Diversity, Equity, and Inclusion mean different things to different people. These are the definitions that we use to implement our services.

Diversity

The range of human differences, including but not limited to race, ethnicity, gender, gender identity, sexual orientation, age, social/socio-economic class, education, physical ability or attributes, religious or ethical value systems, national origin, and political beliefs.

Equity

The fair treatment, access, and opportunity for advancement for all people. It requires promoting impartiality and fairness within the procedures, processes, and distribution of resources by organizations and systems.

Inclusion

The creation of a workplace culture where individuals with diverse backgrounds are respected and treated with dignity and respect and have a sense of belonging. An inclusive company celebrates and promotes respect for the variety of talents, beliefs, backgrounds, and ways of living of its workforce.
As a minority owned business, we make DE&I our way of doing business. It would be our pleasure to embed our DE&I consulting services or dedicated resources within the solution your business needs. We take a holistic approach to helping our clients build recruitment strategies that have a lasting impact with DE&I at the forefront.
Yes, we engage with a number of organizations to support diversity, equity, and inclusion. A few examples include The Mom Project, Roleshare, and Disability Confident. We are also members of SHRM, SIA, and APSCo which delivers support and market intelligence to members around the world.
Ready to champion DE&I?
Simply fill in the form and a member of our team will be in touch.